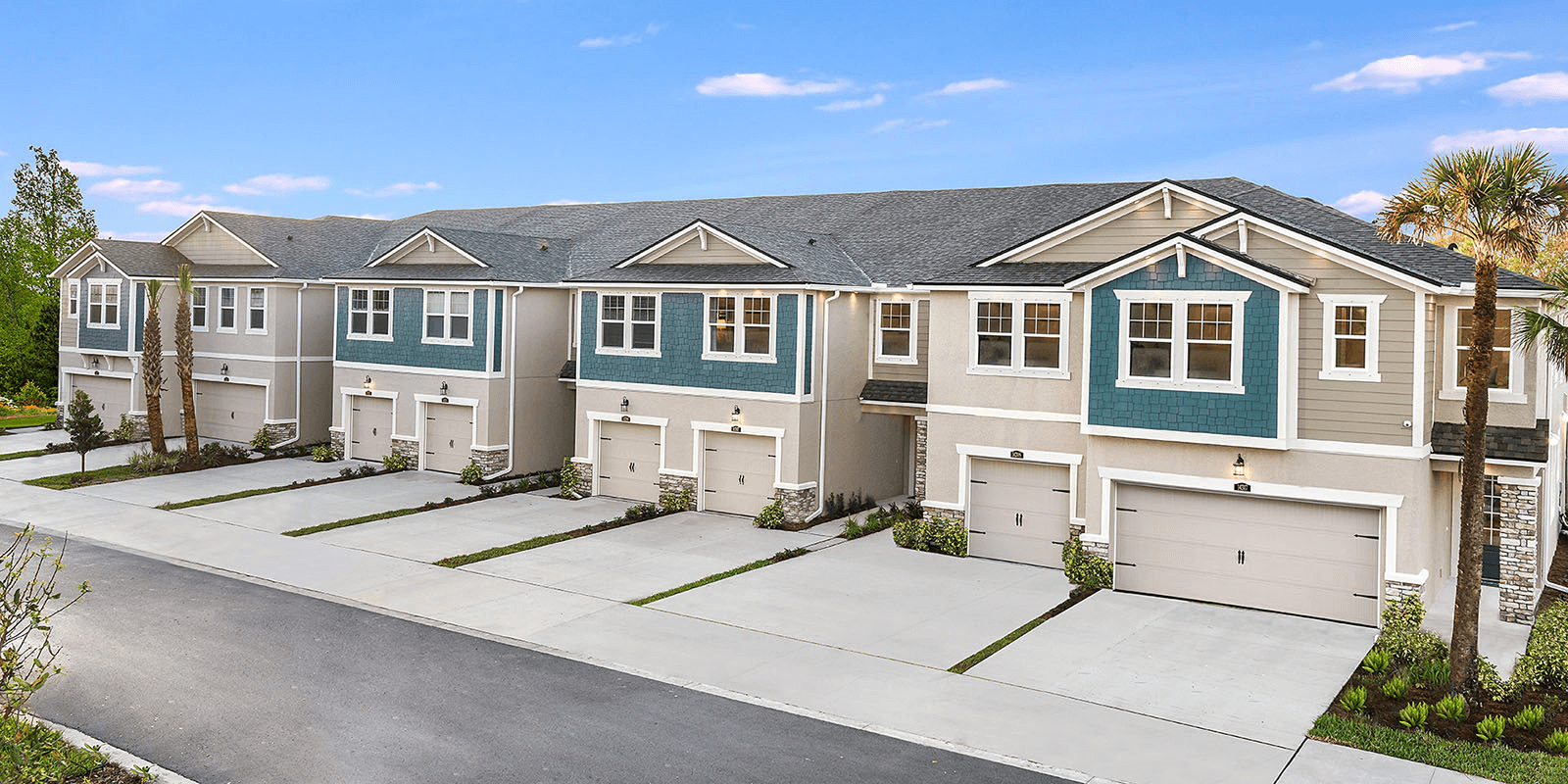 This project we call Wesley Chapel Blvd townhomes is located a few minutes from the Tampa Premium outlets and the SR 56 & I-75 interchange in Wesley Chapel, FL. The development was anticipated to be smaller than it turned out to be. Through the course of completing our due diligence on the property we realized the estimated budget wasn't going to work and that set us in motion looking for creative ways to keep the project moving forward.
The solution came in the form of working with our neighbors to the south to purchase their property to bring about additional economies of scale. By adding more units, and an additional pond area allowing for more onsite fill, we were able to lower the land basis in each unit to make the project economically viable for everyone. The strategy required us to rezone the newly added property while taking advantage of the ability to spread density across the project.
After achieving success, we sold the project to Mattamy Homes, one of the largest privately owned home builders in North America and  Canada's largest residential home builder. Given its proximity to millions of square feet of retail, dozens of restaurants and the interstate system providing an easy commute to Tampa's largest employers, we are quite certain this project is going to be a home run for Mattamy & future residents.