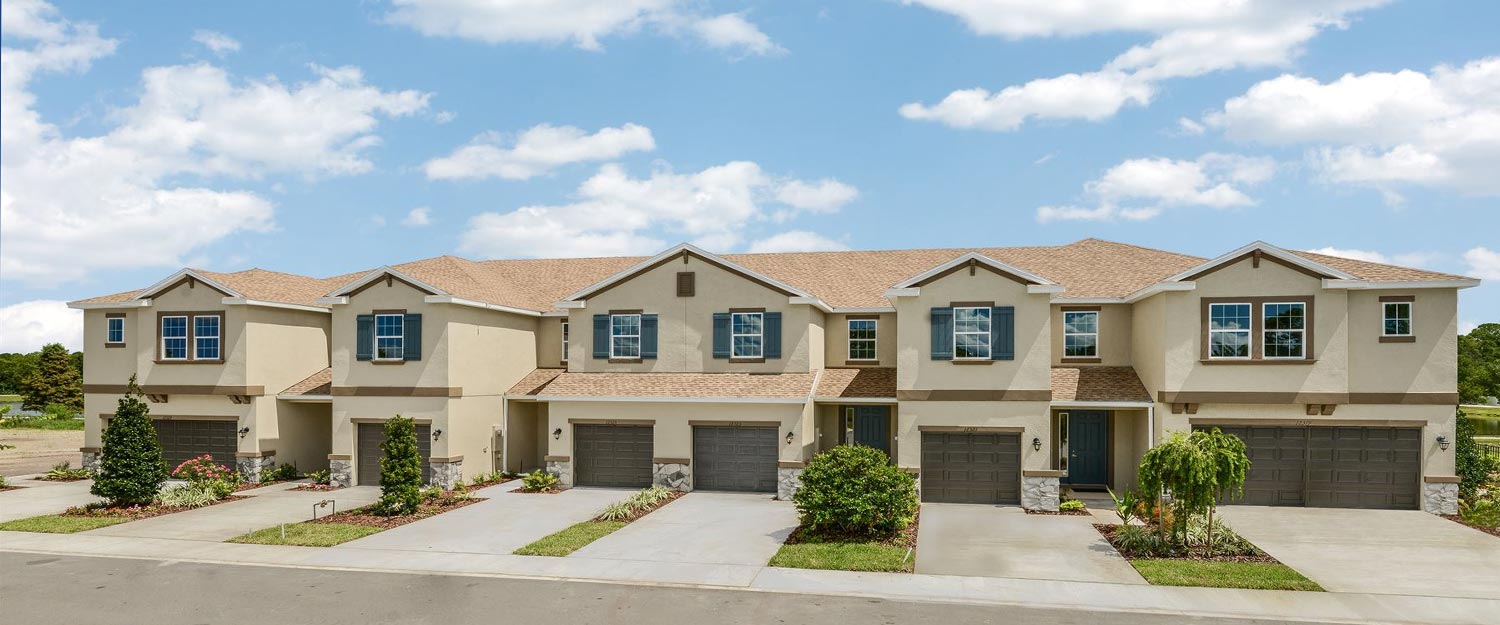 Situated on 18.38 acres, Jackson Square is located on Double Branch Road south of Hillsborough Avenue and just east of the Hillsborough/Pinellas County line in Tampa, FL. The key to unlocking this deal was to carve off the single-family home and leave it to the property owner increasing his net value and allowing us to reduce the land basis enough to make the numbers work for everyone. The project consisted of 42 town home lots which were sold to CalAtlantic Homes in late 2015.
To get this project done, we had to get creative with the entitlements. While townhomes typically come in at 8 to 9 units per acre, the property had a four unit per acre land use on it; a designation typically used for single family residential subdivisions. In addition to creating the additional value for the property owner, we were able to maximize the value on his remaining land by taking advantage of the onsite wetlands in two ways. First, through a rezoning we transferred the density from the wetlands to our uplands and second, we designed the site plan so that the wetlands became an amenity to the lots that backed up to them, thereby creating higher value premium lots.
Through the combination of leaving the single-family home with the property owner and creating a higher density project than what the land use would typically allow for, we created a win-win scenario for all involved.