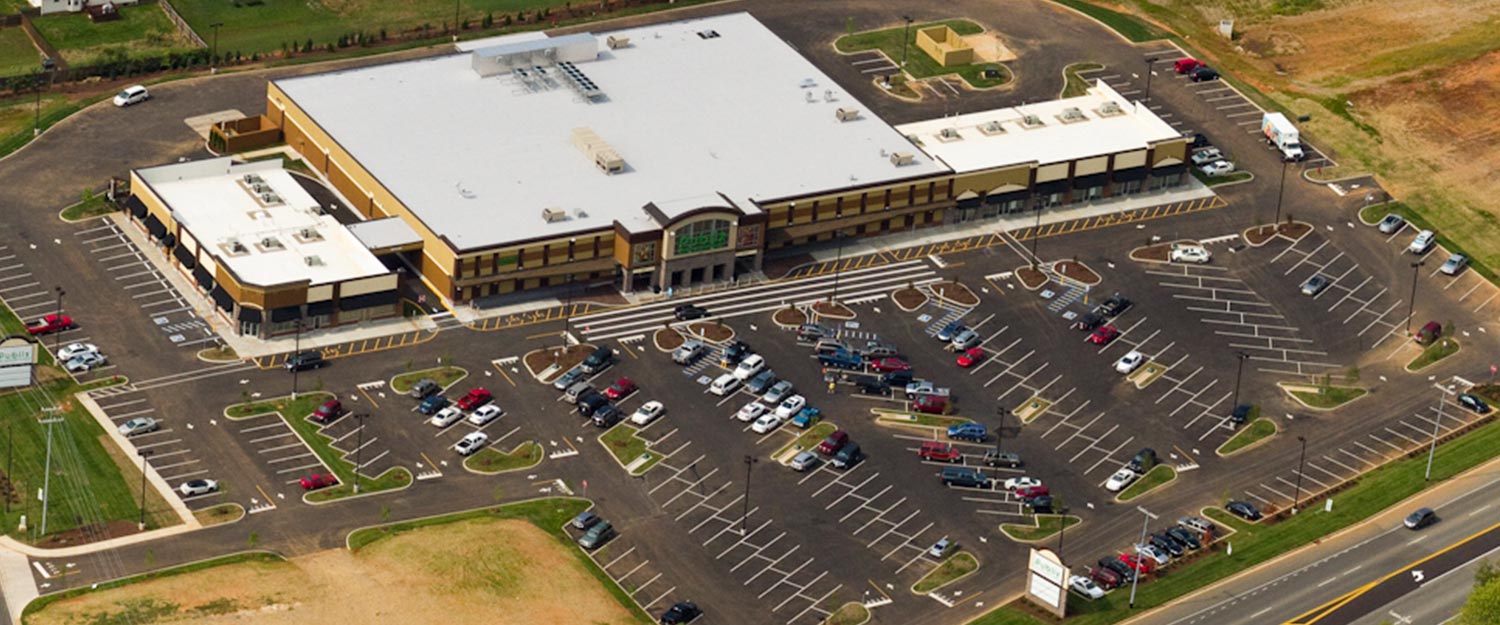 The project consisted of permitting and developing a Publix anchored shopping center on 12.56 acres on land completed in 2012. It is located at the southwest corner of Tiny Town Road and Peachers Mill Rd in Clarksville, TN, home of Ft. Campbell and the United States Army's distinguished 101st Airborne Division. The grocer anchored shopping center is anchored by a 45,600 SF Publix and includes 16,100 SF of local retail space and 3 outparcels occupied by Taco Bell, Hardee's and Mapco. This successful site competed against 3 others and won Publix's approval due to its superior location.
There was tireless effort on this project to get the market and location approved by Publix. Upon first going to the Clarksville market, a chance encounter on a plane ride to Nashville with Publix's Real Estate Manager revealed they had no intent on going to Clarksville and in fact asked why it was being explored. Not letting that deter us, we worked tirelessly over the next 15 months to become experts on the local market fundamentals relevant to what drives grocery store sales.
It was our tenacity and unwillingness to accept defeat coupled with our in-depth market knowledge that convinced Publix to take a closer look. We worked closely with them to ensure when they had what they needed to make an informed decision. It is with extraordinary pride we tell you, not only was our site 'approved' but is also beat out the other competing sites. We credit that to our level of research and work required to ensure we controlled the very best location in the trade area for Publix to choose from.
We are delighted to have had the opportunity to work with Publix and the local leaders of Clarksville to bring a very successful store to the community. We wish Publix a very long and successful future in Clarksville.