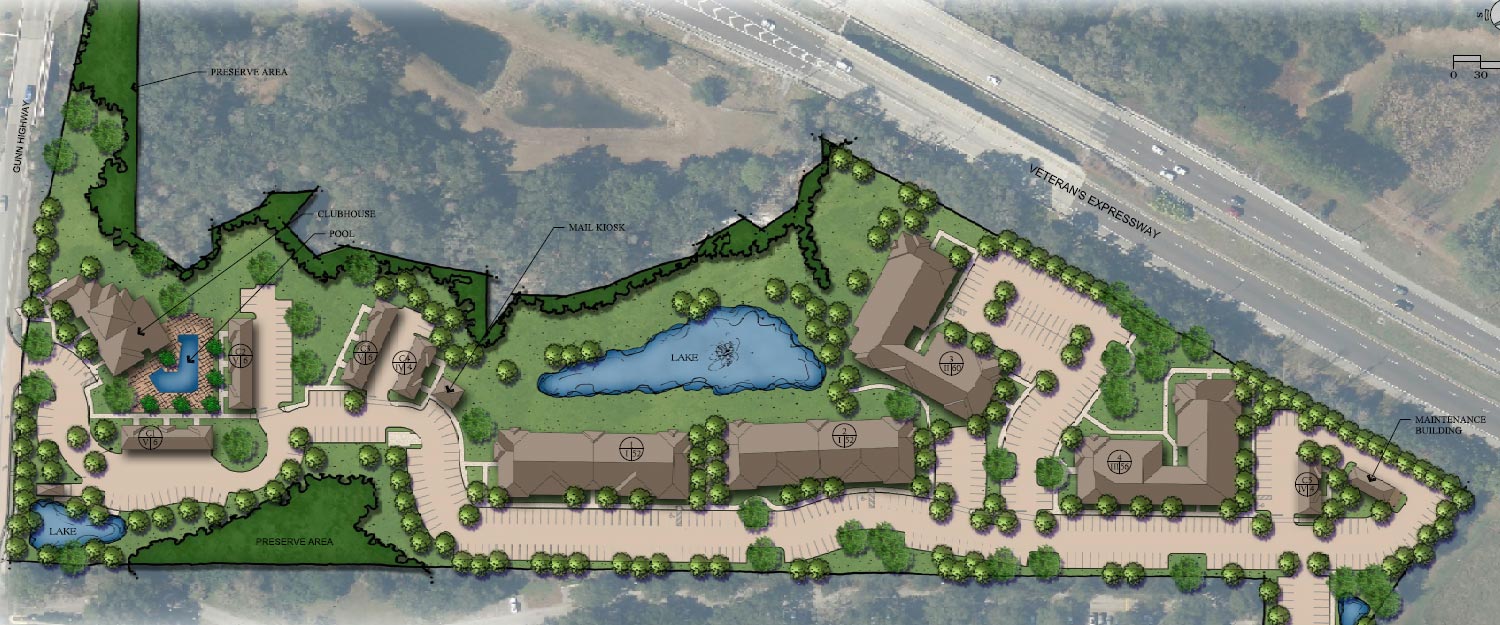 Canopy Citrus Park, as it's now called, is situated on 16.01 acres at the northeast corner of the Veteran's Expressway and Gunn Highway in Tampa, FL. It took nearly 18 months to complete all the entitlements and site permitting, while our end buyer, Arlington Properties simultaneously completed all the building permits.
This project is model example for how to successfully maximize the value of land. This prime location infill site was not easy to come by. Being an active participant in the market place was the origin of this opportunity. The project is in the Citrus Park area in northwest Tampa, a very attractive and sought-after suburban area in northwest Tampa. The Project is located less than a half mile from Westfield Citrus Park Mall and The Plaza at Citrus Park, together comprising over 1.5M square feet of premier retail shopping destination locations.
Arlington immediately started construction on an institutional grade 3 and 4 story multifamily apartment project consisting of 318 units after we sold them the fully permitted project. We wish them and the residents of their project many wonderful memories in Citrus Park.