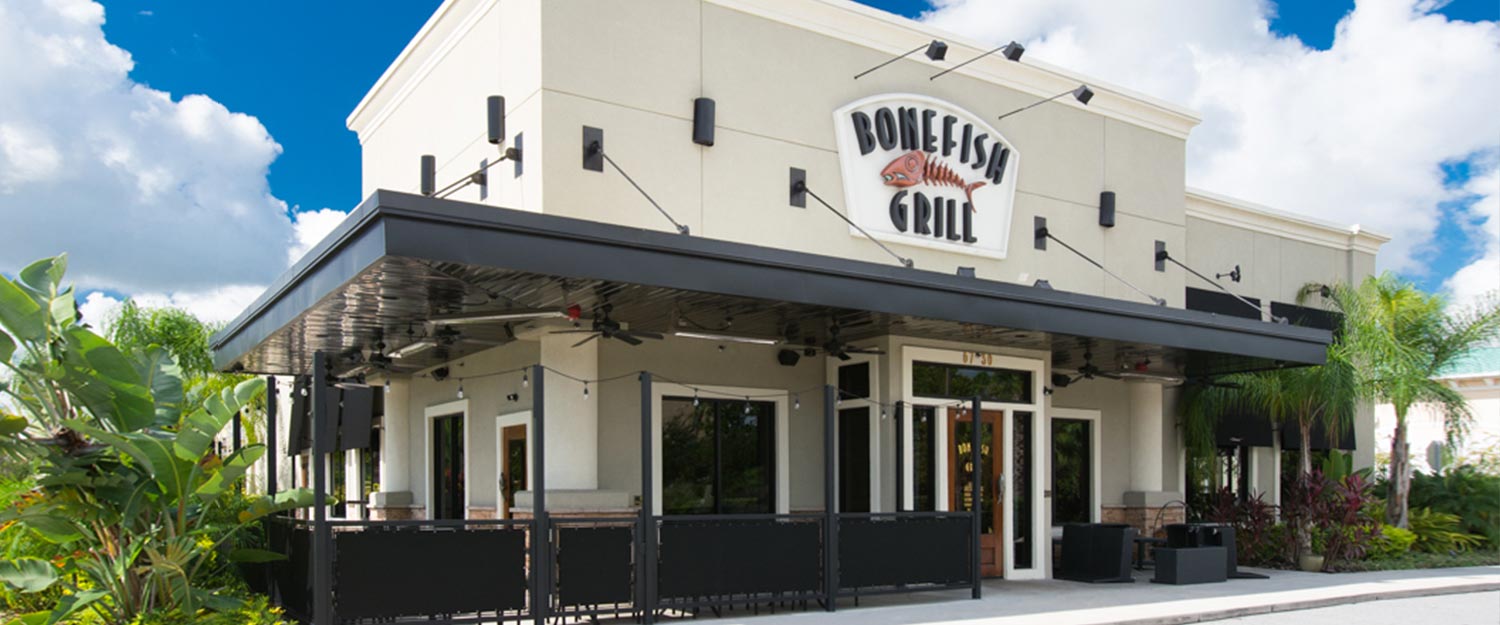 Bonefish is situated on 1.99 acres at the southwest corner of Central Florida Parkway and Sea Harbor Drive, across the street from Sea World in Orlando, FL. The project was completed in 2012. While working with the property owner Anheuser Busch Companies, and the architectural guidelines established in concert with Sea World, the developer's role was to complete the full civil permitting and construct all the horizontal improvements while Bonefish's parent company, OSI, Inc., completed the vertical improvements in exchange for a ground lease where the developer's costs were amortized into the rent.
Having multiple sub-contractors onsite during the horizontal and vertical improvements, working for different general contractors was a unique challenge for the both teams. With that said, the project was executed on budget and ahead of schedule – a testament to the professionalism and construction management's team superior level of project coordination.
Bonefish Grill operates a beautiful restaurant at the A+ location provided for them. We have no doubt their success there will be long-lived.