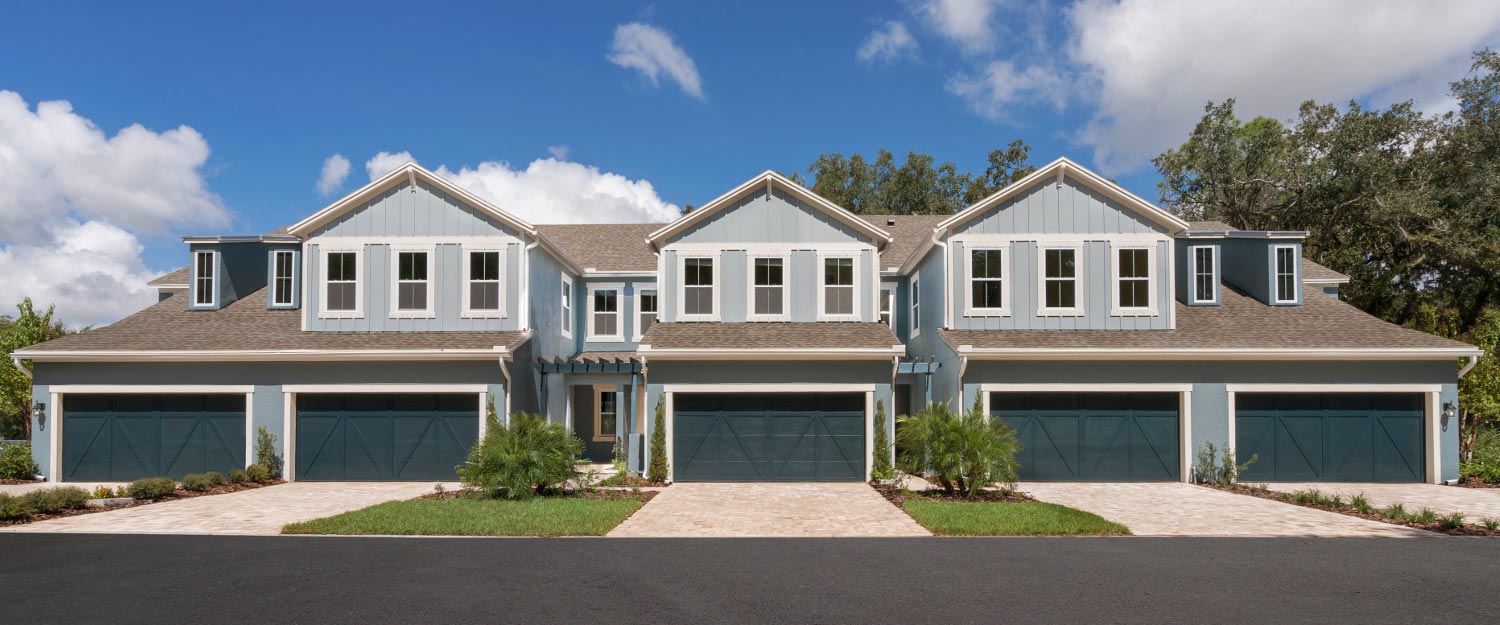 Situated on 10.07 acres and located at the northwest corner of Simmons Avenue and 10th Street in Sarasota, FL, Hammock Park Town Homes consisted of taking on a project with substantial environmental challenges created by a protected oak tree, mesic hammock and regulatory wetlands. The unique solution was developing a project that maximized the value of the land by creating 35 townhome lots.
There was a reason why this very rare 10+ acre infill site was still available. During our preapplication meeting with County staff, they told us at least 4 or 5 others had attempted to develop this land and due to the unique environmental challenges couldn't get it done. Unique challenges is where we shine. While it took some additional risk and a lot of late nights coming up with solutions, we were able to turn this land into a beautiful townhome development for Ashton Woods Homes, of the largest private homebuilders in the nation. Where others met defeat, we found a way to create some of the most beautiful townhome lots in Sarasota. Situated under a hammock of majestic oak trees, the name of this development says it all – Hammock Park.
We know the residents of Hammock Park will enjoy those views that will only get better over time as the oak trees continue to get bigger and bigger. We hope the memories they create while living there are as strong as the roots on those oaks.