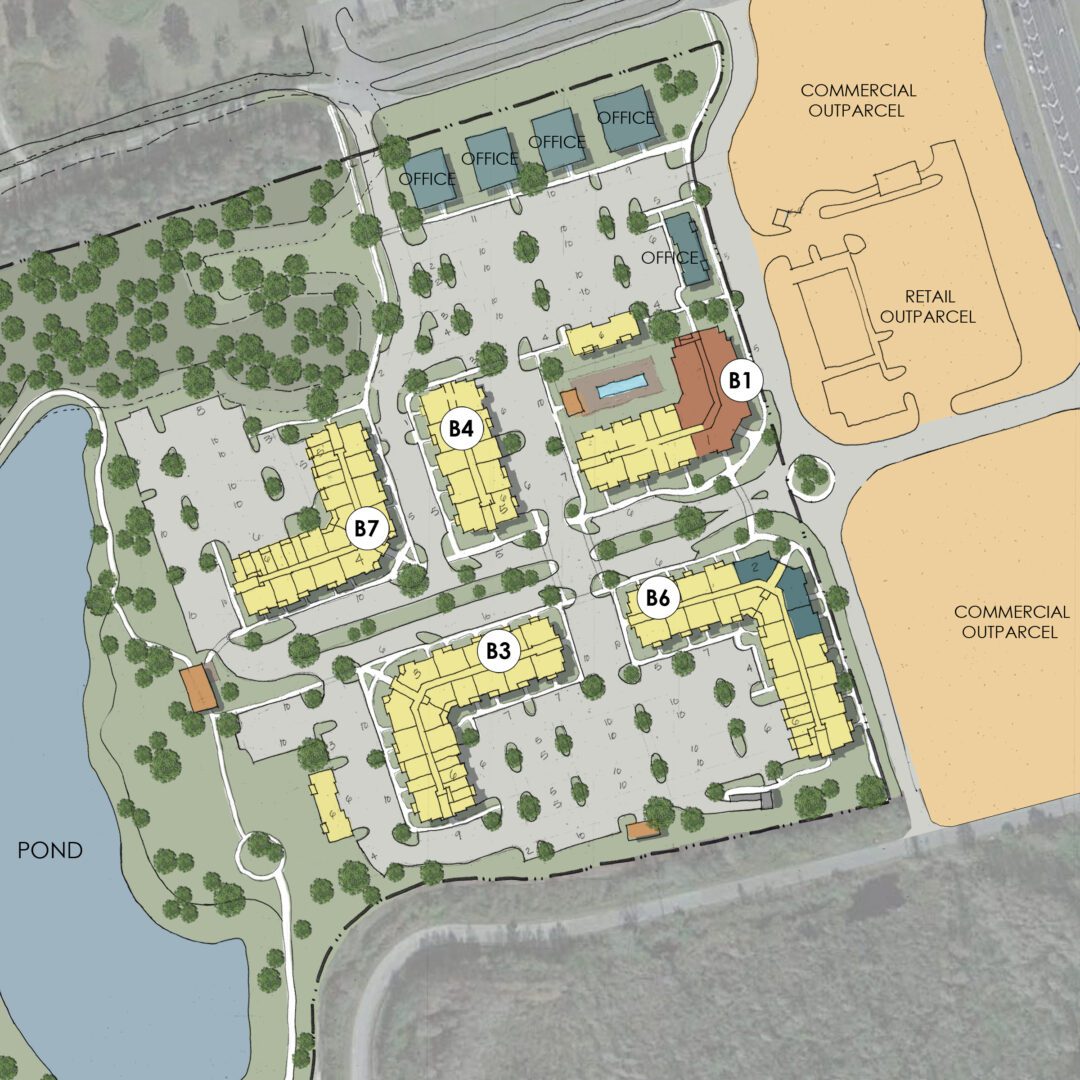 This mixed-use project is situated on nearly 30 acres and consists of 320 apartments, and approximately 20,000 square feet of free-standing office and retail. It is located on the SWC of US Hwy 41 and Roach's Run in Land O' Lakes, FL. The location benefits from approximately 100,000 square feet of grocery-anchored retail and the assisted living facility already at the intersection. It is directly in the path of growth and has the distinct pleasure of being located across the street from the main entrance to Connerton, a very large and successful master planned community.
The entitlement process consisted of completing a comprehensive plan amendment and a rezoning to allow for multi-family on the property. A seemingly straight forward process turned into a complex and sensitive one. During the rezoning process, the Board of County Commissioners enacted a moratorium on new multi-family development. While the property was technically across the street from the moratorium boundary, it was scrutinized under the same principles due to its proximity to the area of concern.
After meeting with all the County Commissioners, and listening to what was important to them, we decided to create a mixed-use project that would incorporate meaningful interaction between the office, retail, and multifamily on the property. As a result, the project will vertically integrate co-working space into one of the main four-story multi-family buildings and has also been designed to integrate the freestanding office and retail with the multi-family in a pedestrian friendly manner, creating a true mixed-use environment.
Through listening to our elected officials, making design changes as a result, and balancing the needs of the project, we were able to create another win-win for all involved.