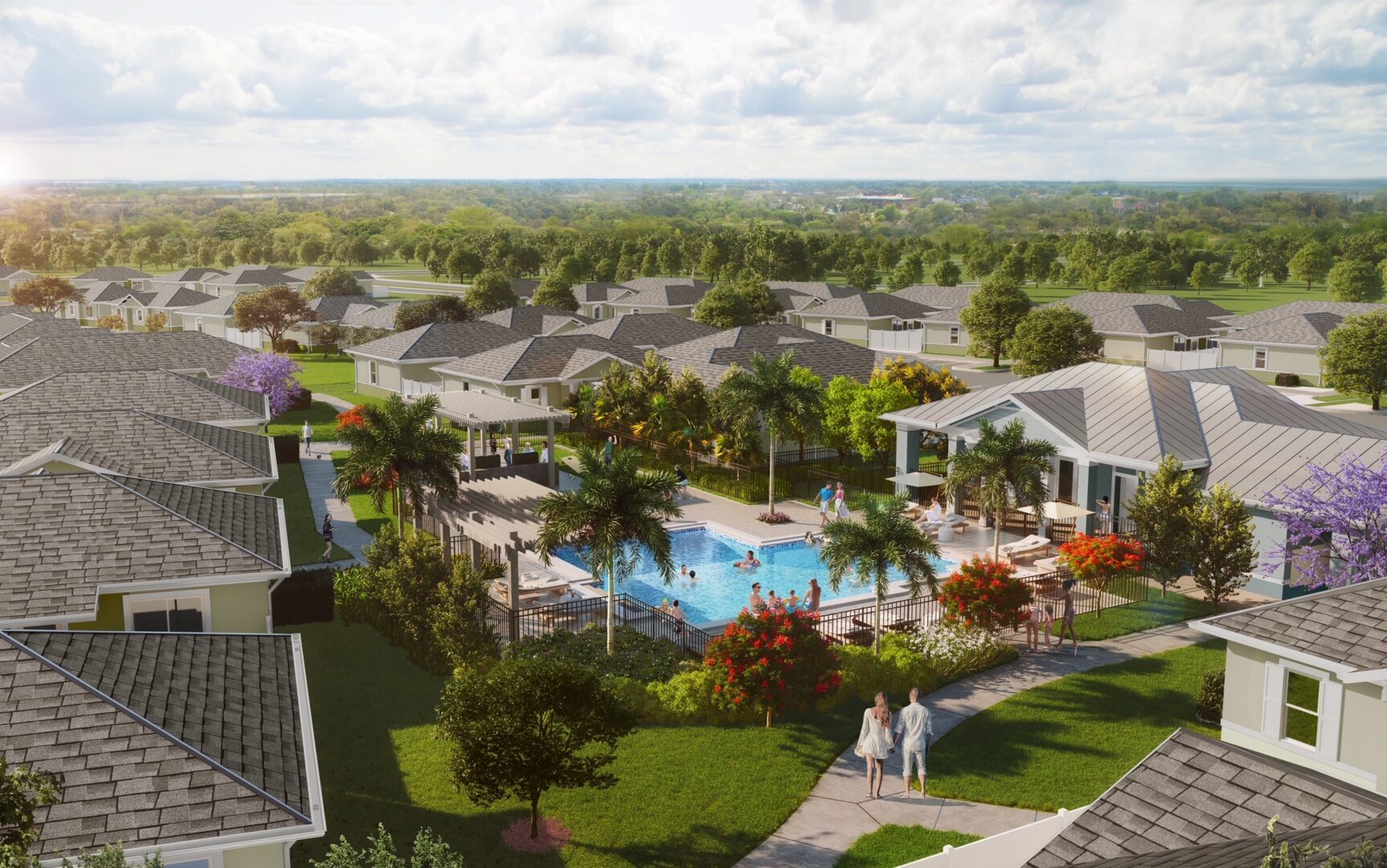 This property is on SR 52 approximately two miles east of I-75 in San Antonio, FL. The project consists of nearly 180 single family luxury rental homes on almost 20 acres and represents one of our first forays into delivering land for very the desirable build-for-rent market. Located in a gated community that provides an amenitized single family living experience without the maintenance of home ownership creates an alluring product — one that combines the best features of traditional home ownership with the convenience of around the clock maintenance.
The entitlement process on this project was extremely efficient. While the majority of these types of projects (including some of ours) go through a lengthy and somewhat complex planned development zoning, this one was done as a euclidian zoning. Doing so allowed us to cut down the normal zoning approval timeline from approximately nine months to just over three months. We consider it a feather in our cap – the ability to balance the inner-workings of County code and government with the current market requirements to create a project that received zoning approval and closed in approximately 1/3rd the time it would normally take.
Teaming with our partner who will go vertical with the project, Marquesa Capital Partners, was certainly the right decision to create The Villas at Connected City – a first-class build for rent development everyone can be proud of.