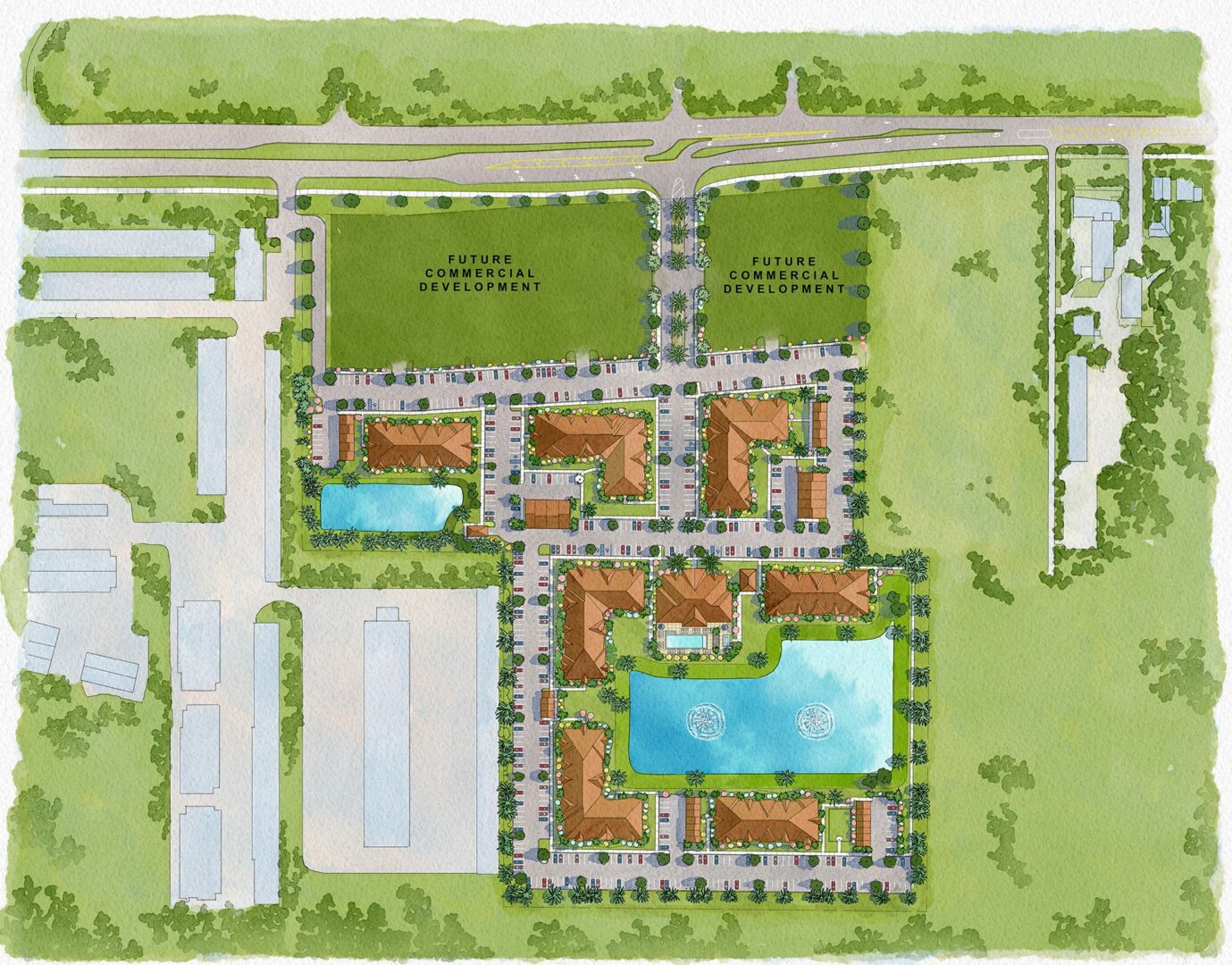 This exciting project is on approximately 23 acres and consists of 350 4-story apartments and 5 acres of land approved for 30,000 SF commercial. It is located on the south side of SR 64 just east of Lorraine Road in Bradenton and benefits from being adjacent to Lakewood Ranch, the nation's best-selling master-planned community.
Representing one of our first projects in Manatee County, when we first learned about the property and spoke to industry professionals, we were told a project of this scale and density was likely unfeasible for the property as the County would typically not support the increase in density and intensity the project required. Once again, we proved them wrong. Not only were we successful in amending the County's Comprehensive Plan to allow for the project, but we also simultaneously rezoned it and did it with a 5-0 unanimous Board of County Commissioners vote!
This is an A+ project at an A+ location, and we couldn't be more proud of it and becoming part of this wonderful community.